Sound-EconoMix was born out of a desire to help fellow musicians get the information they need to make sound, economic decisions for their music gear.
I only review gear I've used.
I only recommend gear I love (or, if I can at least understand why others would).
We also provide guides, tips, and material for some equipment.
The aim is to help you squeeze every musical drop out of your gear before you look at making (yet) another purchase.
Our Mission
Sound-EconoMix.com exists to help other musicians make good decisions about their gear.
Times are tough. Well, they're always tough for most musicians, but especially now.
This is the time to make intelligent, informed decisions about your gear. That's all we do.
Our Specialty
We focus on informing casual and serious musicians on gear with the most bang for the buck.
That means we don't value names over quality.
Exhibit A: "Harley-Benton makes some great gear!"
See we're not ashamed to say it loud.
We like multifunctional gear.
If we can find one device to cover several functions well, that's a winner for us.
We like compact gear.
Space economics matters too. For studios we specialize in dorm, home, and bedroom studios.
For live gear, we're mindful of that valuable real-estate on your pedal board, desk, and van.
If you have a 10,000 sq. ft. studio that's awesome. And you're at the wrong site.
We're not afraid of spending up.
Buy cheap, buy twice.

– Every salesperson working on commission
Sound-EconMix isn't just about spending less.
It's about spending smart.
And spending smart sometimes means that you spend more. It's the difference between blowing money and investing.
Infrequently Asked Questions
This site is so helpful! How can I support your work?
Thanks so much for asking!
You can click on the links to the gear you'd like when you purchase.
This site is funded by affiliate links (as part of Amazon's affiliate program). You get the same price that Amazon offers, and I get a small percentage paid by them.
You can also donate via the PayPal buttons.
Every little bit helps the site grow. Thanks!
Who the *&$@$ Are You? Are You a Robot? Can You Do the Robot?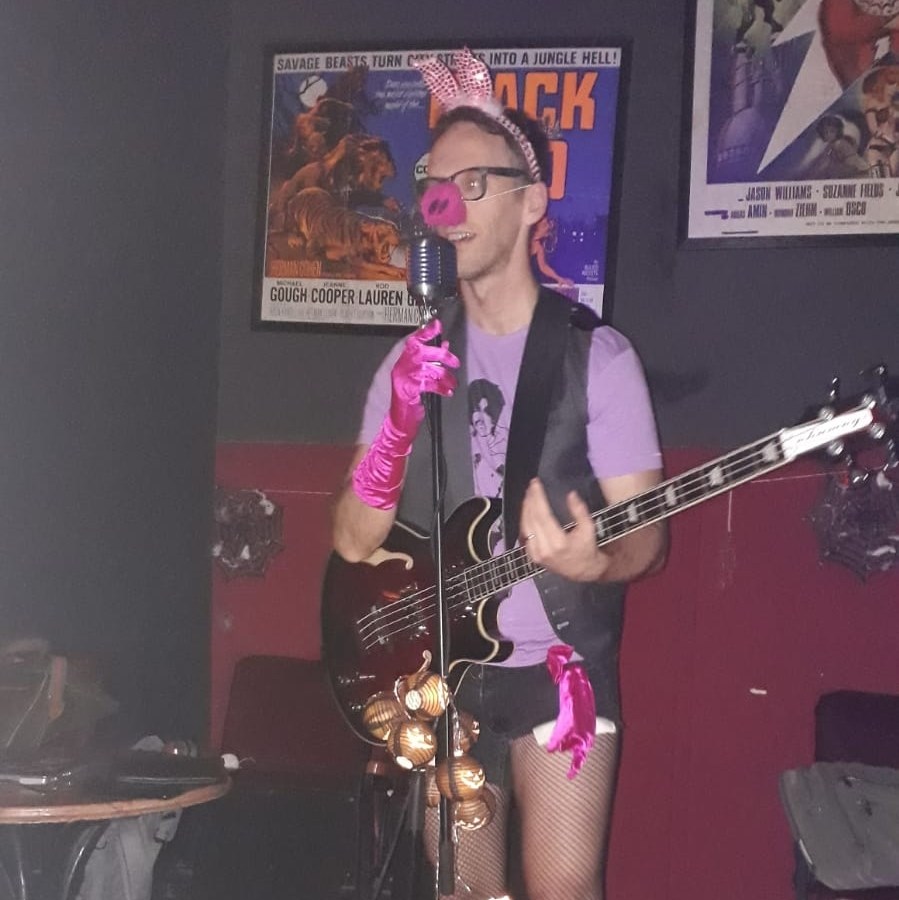 I'm a musician who has made even less than you on Spotify.
I'd played classical guitar and cello seriously at points in life before the bass guitar rescued me from my errant ways.
I also do electronic stuff with samples from found sounds.
Outside of music, I'm a Pilates instructor and am a big ole body geek.
I've also been a professor, written books and articles and stuff like that.
I also worked semi-professionally as a dancer.
I do a mean robot. But, no, I am not a robot.
Is Sound-EconoMix.com looking for writers?
Right now, I'm doing everything in house. But music is a wide world, and I only have so much time.
So if you've studied the website and it makes your heart go pitter-patter, shoot me a message at sound-economix@gmail.com.
I'm going to want a description of who and what you are musically, a writing sample, and around 50-words describing why you want to write for Sound-EconoMix.com.